Get PrEP in San Diego
Have you heard about PrEP? It's a program that can help prevent HIV. PrEP is more than just medication, though, so it isn't available at every doctor's office. So, what is PrEP, how does it work, and where can you get it in San Diego?
What is PrEP?
PrEP is short for pre-exposure prophylaxis, and it is a program for preventing HIV that involves medication, HIV testing, and regular checkups. The medication for PrEP is called Truvada, and it's a combination of two anti-HIV medications (tenofovir and emtricitabine) that help prevent HIV from establishing an infection in the body. It's an antiretroviral medication that was approved for the prevention of HIV by the Food and Drug Administration (FDA) in 2012.
When taken daily and combined with other methods for preventing HIV, like using condoms, PrEP is at least 90% and up to 99% effective at preventing HIV from sexual contact and more than 70% effective for people who inject drugs.
It's important to note that PrEP does not prevent other sexually transmitted diseases (STDs) or pregnancy.
Who Should Take PrEP?
People who are negative for HIV and have at least one of the following risk factors should take PrEP to reduce their odds of contracting HIV:
Sexually active and identify as gay or bisexual, or are a man who has sex with other men
Having anal sex without using condoms
Multiple sexual or drug-using partners whose HIV status is unknown
Recently had a sexually transmitted disease
Exchanging sex for drugs, money, housing, or other needs
Having an HIV positive partner
Injecting drugs and/or sharing needles with others
Recently attended a drug treatment program
PrEP Side Effects
PrEP is generally well-tolerated, with few side effects. About 1 in 10 people will experience mild side effects that usually go away within a few weeks, including:
Headache
Stomach pain
Weight loss
No significant health effects have been seen in HIV-negative people who have taken Truvada for up to 5 years.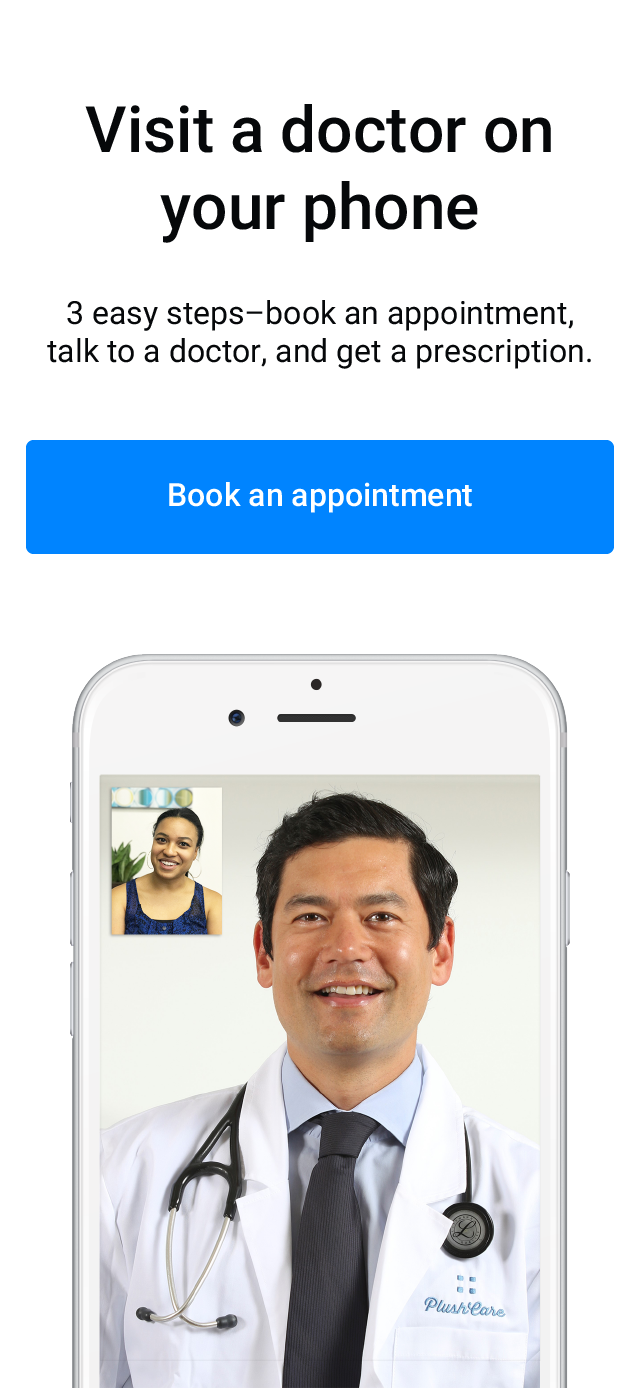 How to use PrEP
Truvada, the PrEP medication, should be taken every day for maximum effectiveness. You need to take it for at least 7 days for it to become effective for preventing HIV through receptive anal sex and for at least 20 days for it to be effective for receptive vaginal sex and injected drug use. Missing doses can lead to a reduced amount of medication in your bloodstream and an increased risk of HIV.
What if I'm HIV Positive or I Think I've recently Been Exposed to HIV?
PrEP is intended for use in people who are negative for HIV and should not be used by those who test positive for HIV. If you have been exposed to HIV through unprotected sex or sharing needles within the last 72 hours, you can get post-exposure prophylaxis (PEP) to help reduce your risk of HIV.
Paying for PrEP
While PrEP is covered by many private health insurance companies as well as Medicare and Medi-Cal, it can be expensive if you don't have insurance or if you have an insurance plan with high copays or a high deductible. Luckily, there are programs available to help.
Gilead, the company that makes Truvada, has an assistance program you can learn about here.
The Fair Pricing Coalition has a medication assistance program and co-pay programs for PrEP
The Center SD has more information about paying for PrEP
Where to get PrEP in San Diego
The following clinics offer PrEP in the San Diego area:
Dr. William Buchner, Jr., Perlman Clinic, 3900 5th Ave., Ste. 110, San Diego, CA 92103, 858.554.1212
Dr. Joseph Caperna, 2333 First Ave., San Diego, CA 92103, 619-795-1975,

[email protected]

Dr. Nicholas Dembitsky, Sharp Rees-Stealy Downtown, 300 Fir St., San Diego, CA 92101, 858.499.2703
Dr. Mohammad Farkhondehpour, MD, UC San Diego Health System Internal Medicine, 8939 Villa La Jolla Drive, La Jolla, CA 92037, 858.657.8000
Dr. Steve Gardner, 2020 Genesee Ave, San Diego, CA 92123, 858.616.8091, NOTE: Sharp patients ONLY
Dr. Frank Gilman, Sharp Rees-Stealy Point Loma, 3555 Kenyon St., Ste. 201, San Diego, CA 92110, 858.499.2703, NOTE: Sharp patients ONLY
Dr. Miguel Goicoechea, Scripps Clinic Torrey Pines, 10666 N Torrey Pines Rd La Jolla, CA 92037, 858.554.8090
Dr. Shawn Harrity, UC San Diego Health System Sorrento Valley, 4910 Directors Place
San Diego, CA 92121 Sorrento Valley, New Patient: 800.926.8273, Existing Patient: 619.471.9250
Dr. Robert Houghton, Private Medical Group, 1855 1st Avenue Ste 200B, San Diego, CA 92101, 619.233.4044
Dr. Maile Karris, UC San Diego Health System - Hillcrest (Medical Offices South), 4168 Front Street 3rd Floor Suite 2A, San Diego, CA 92103, ID 619.543.6146
Dr. Brian Kim, Scripps Coastal Medical Center Hillcrest, 501 Washington St. Ste. 600, San Diego, CA 92103, 619.278.3300
J. Tyler Lonergan, MD, UCSD Owen Clinic, 4168 Front St., San Diego, CA 92103, New patient registration: 800.926.8273, Direct clinic line: 619.543.3995
Dr. Aimee Lopes, Sharp Rees-Stealy, 2020 Genesee Ave, San Diego, CA 92123, 858.499.2710
Dr. Jay P. Mongiardo, MD, Kaiser Permanente – Family Practice Department, 3875 Avocado Blvd, La Mesa, CA 91941, 888.956.1616
Dr. Sheldon Morris, UC San Diego Health System La Jolla, 9333 Genesee Avenue Suite 200, La Jolla, CA 92121, New Patient: 800.926.8273, Existing Patient: 858.657.8600
Martin Luther Kabongo, MD, PhD, UC San Diego Scripps Ranch, 9009 Mira Mesa Blvd., Ste. 200, San Diego, CA 92131, 858.657.7750
Dr. Amy Sitapati (Internal Medicine), UC San Diego Health System- La Jolla, 8939 Villa La Jolla Drive, Suite 110, La Jolla, CA 92037, 858.657.8000
Dr. Miranda Sonneborn, MD, Sharp Rees-Stealy Medical Group, 300 Fir St., San Diego, CA 92101, 858.499.2703
Dr. Loretta Stenzel, Vista Community Clinic, North County, SD, NOTE: PrEP case managers can help answer general PrEP questions regarding cost/insurance/etc., 760.631.5000 x7000, For information on starting the PrEP process at Vista, call Sergio: 760.631.5000 x7188
Dr. Wynnshang Sun, MD, Scripps Memorial Hospital, 9850 Genesee Ave Ste870, LaJolla, CA 92037, 858.452.7040, Speaks Chinese, Mandarin, Spanish and English
Dr. Gary Woodall & Dr. David Shamblaw, Balboa Park Internal Medicine – Scripps Mercy Medical Group, 2970 Fifth Avenue #140, San Diego, CA 92103, 619.260.3456, NOTE: Dr. Shamblaw is currently accepting new patients for PrEP, HIV care and general adult medicine. Also, conducting HIV trials and offers treatment to transgender patients.
Dr. Adam Zweig, MD, Medical Director, AHF San Diego Healthcare Center, 3940 Fourth Ave. #140, San Diego, CA 92103, 619.516.8931
Planned Parenthood of the Pacific Southwest, PrEP is available at all 17 health center locations. Call 1-888-743-7526 for an appointment. More information about PrEP and PEP at Planned Parenthood is HERE.
Hillcrest Family Health Center (HFHC): Monday – Friday 8:00 am – 5:00 pm, The Night Clinic (TNC) at Hillcrest Family Health Center (HFHC), Monday – Thursday: 5:00 - 9:00pm, 4094 4th Avenue, San Diego (Hillcrest), CA 92103, Call 619.876.4462 to schedule an appointment
San Diego State University Student Health Services, Calpulli Center, 5500 Campanile Drive
San Diego, CA 92182-4701, 619.594.4325, Hours: Mon-Fri 8:30 am-4:30 pm, SDSU Student Health Services is open to currently enrolled SDSU students. More information is HERE.
San Ysidro Health Center Southeast and Border Site Locations, Dr. Robert Kiernan King, 4004 Beyer Boulevard, San Ysidro, CA 92173, 619.662.4100, Appointments given throughout the week, King-Chavez Health Center, 950 S Euclid Ave, San Diego, CA 92114. Sliding scale availabIe for uninsured. ID, proof of income and application required. Medi-Cal, Medicare as well as other insurances are accepted. Verify insurance is accepted when contacting the clinic's scheduling line.
UC San Diego Student Health Services, UCSD Library Walk, 9500 Gilman Drive, La Jolla, CA 92093, 858.534.3300, Click HERE for clinic hours. UC San Diego Student Health Services provides services to currently enrolled UCSD students. Click HERE for information about student health insurance in the UC system.
Vista Community Clinic, NOTE: Anyone interested in starting PrEP treatment at Vista Community Clinic must first participate in PrEP counseling, which may include any combination of the following topics (depending upon the patient's existing knowledge): What PrEP is, how it works, and its effectiveness; Medications, including side effects and drug resistance; Cost and availability; What is included in a PrEP treatment plan (daily medication, quarterly labs); PrEP counseling will be provided by Sergio Luna (x 7188) and Marie Birdsley (x 7193). To reach either of them, interested parties can call Connect 760.631.5000 (x 7000). Insurance Taken: Accept the same health care plans as FHCSD with the exception of SHARP.
Get PrEP Online
Don't want to go to a clinic? Now you can have an online appointment and talk to one of our trusted doctors about getting a prescription for PrEP. Make an appointment today and find out if PrEP is right for you. If it is, the doctor can electronically send your prescription to your local pharmacy. Getting PrEP and preventing HIV has never been easier.
Read More About Getting PrEP