Online Psychiatrist Prescription
Online Psychiatrist Prescription
Online psychiatrists are a relatively new phenomenon and have become an interesting development in the field of mental health.
With the popularity of online mental healthcare growing and expanding, the pros and cons of getting treatment for mental health conditions and wellness issues should be carefully considered.
If you're wondering about how to go about getting an online psychiatrist prescription, read on to find out about online mental healthcare, what it is, how you can get an online psychiatrist prescription, and if online psychiatric care is right for you.
What is an Online Psychiatrist?
An online psychiatrist works through a computer, telephone, or tablet to treat people with mental health issues and write certain prescription medications.
This practice is also known as telepsychiatry or telehealthcare. An online psychiatrist can help provide psychological support and counsel through the internet.
What's the Difference Between a Psychiatrist and a Psychologist?
Both psychiatrists and psychologists are involved at identifying issues that can affect your feelings, thoughts, and emotions. There are, however, a few distinct differences:
Psychologists use tools such as psychological testing, psychotherapy, and behavioral intervention to treat mental and emotional issues. Generally, they receive a doctoral degree in psychology and then complete two or three years of an internship.
Psychiatrists graduate from medical school, become medical doctors, and then receive one to three years of specialized training in their specific field of mental health. They are licensed to provide psychotherapy and prescribe medications.
How Does an Online Psychiatrist Work?
An online psychiatrist offers their services through hospitals, mental health clinics, and tele-healthcare websites like PlushCare.com. During your scheduled appointment, the online psychiatrist you meet with will ask you questions and provide you with consultation, just as you would find in a traditional office setting.
Your first online psychiatry session will most likely include a brief orientation and an opportunity for you to provide your consent for treatment. Your psychiatrist will ask you about any current medical conditions or any physical symptoms you may be experiencing. They will also ask you about any concerns that may be troubling you.
At the end of your session, your psychiatrist will assess your situation and may offer some suggested requirements for the next session. They may also prescribe any medications that they feel will benefit your treatment.
Benefits of Seeing a Psychiatric Online
Consulting with an online psychiatrist can have many benefits. It can be more convenient to see a psychiatrist when you don't have to travel to an office. You can also set an appointment that works for you, especially if you work during the day and need to set up an evening appointment.
Many people find it easier to communicate their feelings when using the phone or a video conference call to have their online psychiatrist appointment. The privacy and safety of being at home may help you to be able to express yourself more freely.
Some studies have shown that the treatment success rates of in-office appointments versus online telehealthcare appointments are very similar and can be effective for a wide range of mental health issues. The price of an online psychiatrist visit is also affordable, as state and private healthcare insurance companies can typically cover some or all of the cost.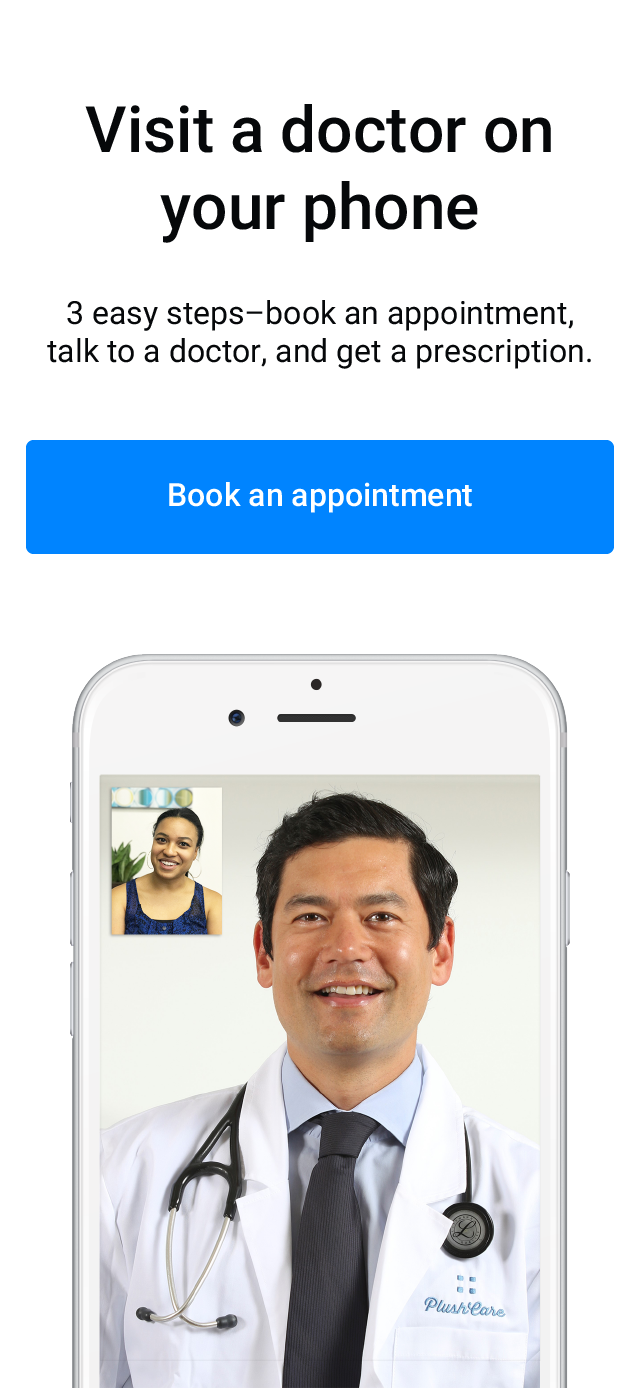 Can an Online Psychiatrist Prescribe Medication?
Yes. Online psychiatrists can write a 90-day prescription for any medications that are approved by the Drug Enforcement Administration (DEA). They can also prescribe refills for medications that have been previously prescribed to you, with the exception of all controlled substances.
It's important to note that the laws concerning prescribing medication online vary from state to state and some states may not allow psychiatrists to write a prescription after a virtual visit. Be sure to verify any telehealthcare laws in your specific state.
Some examples of medications that an online psychiatrist will be unable to prescribe include the following:
Morphine
Oxycodone
Vicodin
Medicinal marijuana
Seroquel
Risperdal
Zyprexa
Ritalin
Adderall
Lunesta
Ambien
Xanax
How Do You Get an Online Psychiatrist Prescription?
Legally, you must have a consultation with a psychiatrist or other medical professional before you can get a prescription for medication. Then your doctor must send the prescription to the pharmacy of your choice to fill.
Luckily, there are online tele-healthcare websites that are legitimate, safe, and discreet. And seeing an online psychiatrist will give you access to mental health treatment in the comfort of your own home. Sites like Plushcare.com operate in all 50 states and offer appointments with a trusted psychiatrist via telephone or video chat where you can get a proper evaluation, diagnosis and prescription for medications that may work for you.
To speak with an experienced doctor at PlushCare, just click here or call (888) 660-5348 to make an online appointment and discuss with a doctor the risks and benefits of possible psychiatric medications and if they are right for you.
PlushCare takes content accuracy seriously so we can be your trusted source of medical information. Most articles are reviewed by M.D.s, Ph.D.s, NPs, or NDs. Click here to meet the healthcare professionals behind the blog.
Read more of our psychiatric series:
Article Sources