What is Cyclobenzaprine and Can I Get it Online?
What is Cyclobenzaprine and Can I Get it Online?
Anybody who has suffered from muscle spasms knows how painful and disabling they can be. Sometimes a medication called cyclobenzaprine is used as a treatment for painful muscle spasms. But what is cyclobenzaprine, and can you get it online?
What is Cyclobenzaprine?
Cyclobenzaprine is a muscle relaxant that helps relieve muscle spasms and can reduce pain from an injury, if used alongside rest and physical therapy. Cyclobenzaprine is the generic name for this drug - it's also sold under the brand names of Flexeril, Fexmid, and Amrix.
Cyclobenzaprine is not available over the counter; you need a prescription for it. One of the benefits of cyclobenzaprine is that it is not a narcotic and comes with less risk of abuse or addiction, so it can be really helpful as an addition to pain relief medications when recovering from an injury. It should be used for no more than two to three weeks at a time.
What is it Used to Treat?
Cyclobenzaprine relaxes muscles to relieve stiffness, pain, or discomfort that occur as a result of injuries or muscle strains that cause the muscles to become tense and painful. Cyclobenzaprine isn't the only treatment you will need if you have this kind of injury - to be most effective it is usually prescribed alongside a recommendation for rest and physical therapy to help heal the injury, as well as extra pain relief. It is only intended to be used for two to three weeks at a time while an injury heals and isn't intended to be a long-term pain reliever.
Cyclobenzaprine Side Effects
Like any medication, there is a risk of side effects with cyclobenzaprine, including:
If you are experiencing any of these side effects you should stop taking cyclobenzaprine and talk to a doctor straight away.
Who Should NOT Take Cyclobenzaprine?
Cyclobenzaprine can interact with some medications, including:
Additionally, the following people should not take cyclobenzaprine without discussing their condition with their doctor first:
Can I Get Cyclobenzaprine Online?
While you can't just order cyclobenzaprine online, you can have consultation with an online doctor, who can assess your symptoms and, if appropriate, write you an electronic prescription, which can be sent to your local pharmacy.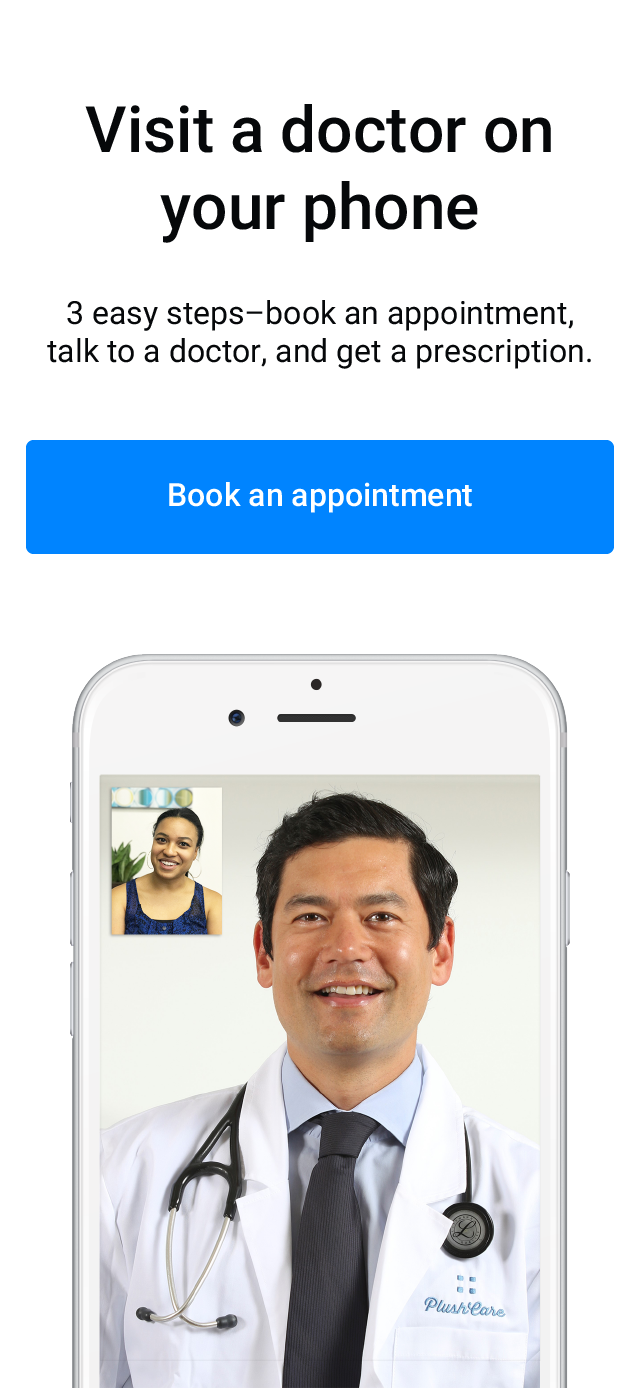 Contact PlushCare Today to Get Cyclobenzaprine Online
If you have an injury or are suffering from painful muscle spasm and think you would benefit from cyclobenzaprine, contact PlushCare today by clicking here or calling (888) 690-1562 to schedule an appointment. You can talk to one of our trusted online doctors to get a full assessment of your problem, and get a prescription for a medication such as cyclobenzaprine online, if it is appropriate. Be sure to mention any medications you are taking or medical conditions you have to avoid potentially serious interactions.
PlushCare takes content accuracy seriously so that we can be your trusted source of medical information. Most articles are reviewed by M.D.s, Ph.D.s, NPs, or NDs. Click here to meet the healthcare professionals behind the blog.
Read More