What Is The Best ED Medicine?
What is The Best ED Medicine?
Erectile dysfunction, commonly known as "ED," refers to difficulty getting or keeping an erection. ED is one of the most common sexual problems that American men report to their doctors. The American Urology Association estimates up to 30 million men are affected by this condition.
ED is caused by a variety of factors, which range from benign to serious. Thankfully, there are several medications available to those who experience ED. The best ED medication varies from person to person.
Read on to learn about ED medicines and which one may be best  for you.
Best ED Medicines
Thankfully for those that experience ED, there are dozens of treatment options available. Some of the best forms of treatment are:
Pills that contain phosphodiesterase type-5 inhibitors, which are known under the common brand names Viagra and Cialis (among others)
Testosterone Therapy
Penile Injections
Which ED Medicine is Right for Me?
To understand which ED medicine is best for you, you need to talk to a doctor. You can schedule a fast and affordable, confidential appointment with PlushCare right here. The doctor can give you advice on which ED medicine will be best for your lifestyle and if you qualify for ED medication, can write you a prescription and electronically send it to your pharmacy.
Come prepared to your appointment by reading about these common ED treatments:
Oral ED Medicines
Oral pills are the most popular type of ED medicine. They work to increase blood flow in the penis and create an erection. According to the American Urological Association, 7 out of 10 men respond well to these forms of treatment.
Below are the three most common pills, each works a little differently so read on to see which one is best for you.
Viagra
Viagra is a very popular ED medication that is taken an hour before sex. It is most effective taken on an empty stomach and lasts for 6 hours. (This doesn't mean you have an erection for 6 hours, it means you are able to obtain an erection with sexual stimulation more easily for 6 hours). The generic name for Viagra is Sildenafil. It is great for people who are able to plan sex.
Cialis
Cialis is another very popular ED medication. It can be taken in 10mg or 20mg doses 2 hours before sex, or in smaller daily doses at the same time everyday. Depending on dosage, it can last from 24-36 hours. Daily Cialis is great for people who engage in sex 2 or more times a week. The generic name for Cialis is Tadalifil.
Levitra
Levitra, also a popular ED medication, is typically taken in 10mg and 20mg doses. It should be taken 25-60 minutes before sex, depending on how strong the dose is (the stronger the dose the closer to sex it can be taken). It lasts about four or five hours. (This doesn't mean you have an erection for 4-5 hours, it means you are able to obtain an erection with sexual stimulation more easily for 4-5 hours). The generic name for Levitra is Vardenafil.
Getting A Prescription
If you want to try one of these pills or another oral ED medication you will need a prescription from a doctor. PlushCare makes this easy, you can talk online with a doctor about your symptoms, and medical history, as well as discuss which medication is best for you. If you qualify the doctor will write you a prescription and electronically send it to your pharmacy.  
People who are diabetic or take nitrates for cardiovascular problems should not take oral ED medicine. Talk to a doctor to see what alternatives can work for you.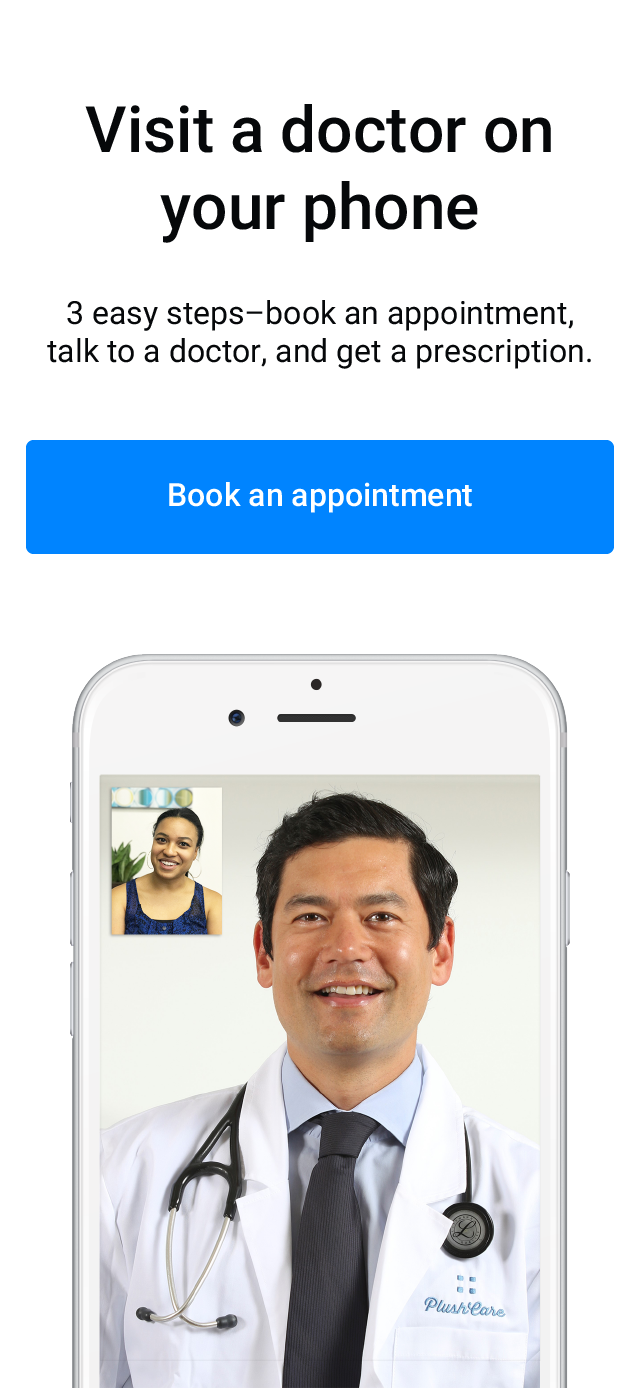 Testosterone Therapy
Testosterone Therapy Treatment, also known as TRT is usually recommended only to men who have low testosterone levels and experience low libido as a result. A low testosterone level is typically not the sole cause of ED, but can be a contributing factor. For this reason, many men who undergo TRT are also prescribed oral ED medicines.
TRT can help alleviate some of the other psychological issues associated with ED, but may not be effective as a solo treatment.
TRT does have side effects (as do all medications). These include:
Lower sperm count (can inhibit fertility)
Increased breast size
Increase in risk of blood clots
Speak to a doctor if you are concerned about a persistent change in sex drive that is affecting you ability to get an erection before or during sex.  
Penile Injections
Penile injections for ED can be a very effective form of treatment. The most common drug is known as Alprostadil. This drug is available as an injection or as a suppository (an insertion into the tip of the penis). The injection is more effective than the suppository with success rates of 80% verses 30%-40% for the suppository.
Alprostadil is available under these names:
Best ED Medicines
If you are struggling with ED, there is hope. The best ED medicine for you will depend on the cause of your ED and other lifestyle factors. To speak with a doctor online today to go over your treatments options book an appointment.
Read More About ED Medication